Animals, Adventures, & More!
Live Animal Tours, Birthday Parties, Rock Climbing, Team Building, Kayaking, Traveling Shows, & Other Educational Events
Doylestown, PA
267-421-4818

Casual Fine Dining & Boutique Hotel
A premier destination in Bucks County! The Washington House Hotel & Restaurant is located next to Sellersville Theater.
Sellersville, PA
215-257-3000

Construction Adventure Park
Diggerland a construction adventure park in New Jersey where families can drive, ride and operate real machinery.
West Berlin, NJ
856-768-1110
WITH THIS COUPON
Use Promo Code BCA18 for $5 Off Online Purchase of Full Day Over 42" Tickets!
Diggerland USA
100 Pinedge Drive
West Berlin, NJ 08091
856-768-1110
https://www.diggerlandusa.com/
Coupons may not be combined.
Not valid with other offers or prior purchases.
Expires: 12/31/18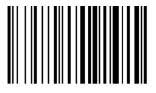 Printed online at AllentownAlive.com.

-Print Coupon
©2018 BucksCountyAlive.com. All rights reserved.
Redistribution of coupons in printed or electronic form is prohibited.

Serving the Women of Bucks County
The only educational, editorial newspaper providing categorized, objective information targeted to women.
Souderton, PA
215-872-1814

Loving Learning Environment
Infant & Toddler Care. Preschool. Kindergarten. Summer Camp. Fully Accredited. Full and Part-time schedules.
Doylestown, PA
215-348-8082

Kid Science Shows & Escape Rooms
Experience our funny science shows for kids and escape games for ages 10 and up.
Warminster, PA
215-956-1626